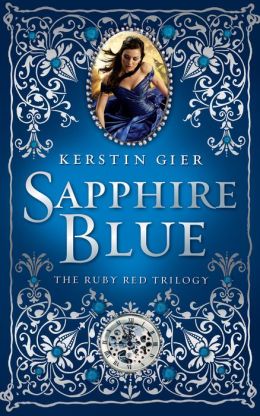 Sapphire Blue: The Ruby Red Trilogy
By: Kerstin Gier
The story of Gwen Shepard continues in this story. We find Gwen still frustrated at not knowing all she wants to learn about her new time traveling ability and the reasons for the quests that she and Gideon de Villiers are sent on. She is frustrated with her feelings too. She does not know what to do with them as she is told not to trust anyone and is finding herself falling for Gideon but cannot quite figure out what he really thinks of her. And now everyone is untrusting of her because they believe that she is the one that has helped Lucy and Paul escape and hide what they are looking for.
Wonderful continuation of a great story. You HAVE to read the first book in the series,
Ruby Red,
before you can fully understand the theme and storyline in this book. If you like suspense and a doomed love story this is the book for you!! I thoroughly enjoyed the characters and the fact that without a doubt Gwen trusts her heart even when it hurts her. Perfect read for high school and up.
I borrowed this from the public library.
ISBN: 978-0-8050-9266-0